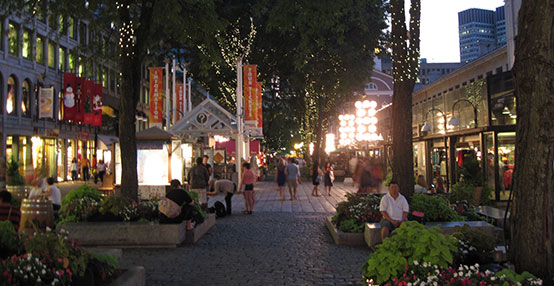 Table of Articles Published 2007-2010
Table of Articles Published 2011-2014

About the archive:  Welcome to an archive of Kaid Benfield's writing during the years 2007-2014 about the interrelationships among urban development, community, and the environment, originally published on the now-defunct Switchboard staff blog of the Natural Resources Defense Council. Click on the links above to access the articles. For Kaid's other writing on these subjects, see his current blog and his books People Habitat: 25 Ways to Think About Greener, Healthier Cities (2014); Solving Sprawl: Models of Smart Growth in Communities Across America (2001); and Once There Were Greenfields: How Urban Sprawl Is Undermining America's Environment, Economy and Social Fabric (1999).
About Kaid:  Kaid Benfield develops and advocates strategies that can make cities, towns, and neighborhoods work better for both people and the environment.  His employment experience includes serving as senior counsel for environmental strategies at PlaceMakers LLC, a city and town planning consultancy working across the United States and Canada; developing and leading the smart growth and sustainable communities programs at the Natural Resources Defense Council, a nonprofit environmental organization; teaching law, policy, and best practices for sustainable communities at the George Washington University School of Law; and serving as an attorney in the United States Department of Justice. Kaid lives in Washington, DC.
Contact:  Kaid@PlaceMakers.com